For starters, choose a tent for Camping is something complicated. Let's talk a little bit about how to choose the ideal tent for you. Already more than 15 years camp and had several tents, and choose right is the balance between quality, weight and price.
First thing is you set:
You're going camping or go hiking?
If you go by car, I'm going to talk about Camping tents for families, where you have more space and to separate environments inside the tent, but the focus of today is the tent we carry on backpack.
We can separate the tents in 2 categories
People capacity
Types of climate
We have a few questions you need to ask yourself:
People: how many people will sleep in the tent?
Tents are categorized by ability of people, of 5-6 people alone. If you will at most be with 2 people in the tent, ideal is to buy march 1 places to stay comfortable.
Some tents are Giants and other very small, if you have a Fishing and Camping shop close to home, it's good to take a look at some models before you buy, remember that you will carry all that weight on your back.
Weight: what's the maximum weight that you want to load?
Tents weigh on average 1.3 Pounds per person, that is, a tent of 3 people can almost 3 pounds. Buy tents with a weight less than excellent, my own tent has 3.1 pounds for camping in 2 people, theoretically fit 4 to 5 people, but too squeezed.
Price: how much you want to spend on your tent?
Hardly you will spend more than 350 Reals to buy a good quality tent for 3 people, but the values can reach 3000 real if you go camping for example on Everest or Antarctica, where winds are able to break the rods of your tent easily.
If you're going to camp here in Brazil anyway, your concern has to be with rain and mosquitoes. A tent with a good waterproofing and fenced for mosquitoes is enough for you to camp for weeks without suffering.
Climate: what kind of mood I have to worry?
The vast majority of the tents available are 3 stations to the Brazil they are perfect, I've climbed the highest mountain of Brazil 3 and my tent endured without major problems.
If you are a mountaineer and want to camp in the Andes mountains, Everest, Antarctica, and other extreme places, you need a 4 seasons tent, usually much more expensive and of exceptional quality. Some of the best brands make the tent manually, costing more than 3000 reais.
What really matters in the conventional tents?
Some models that can interest you have some advantages over other tents.
Ports: Most of the tents have 1 central door, but some models feature 2 doors, making it easier to get in and out of the people that are inside. It may seem silly, but try to jump to another person who is sleeping in a tent to hang out and go to the bathroom at night.
Team: Some tents have a balcony that helps a lot in time to avoid dirt entering into the tent and keep the equipment protected from rain and sneakers, however, without being inside the tent.
Important tips
Let's get some tips that no manufacturer is going to pass, these I learned screwing me in the Woods and over the years I ended up getting cautious.
Always have a tarp.
The canvas can serve to protect the bottom of the tent, that is, you put the tarp on the floor and assemble the tent on it. It also serves to protect from Sun and rain. If you have camping in a place with soft ground such as sand or grass, use the canvas to create a protection on the tent.
Learn to assemble your tent.
The first time I went camping I had no idea of how to set up the tent, had to learn from the instruction manual there on the beach even. You can set up your tent at home, go training and leverages to identify possible problems like rods that don't fit and tears in the tent.
Law of Murphy and new tents.
Do not rely 100% on your brand new tent, already had rain and leaked into the tent and she was new. Always take extra plastic, silvertape or glue to those moments. In my case I used a raincoat to cover the seam that was faulty.
Always do a check-list of the equipment.
Going on a trip? Take your tent and see if the stakes are all there, the strings and the rods. Nothing worse than go camping and to get find out you forgot something essential.
Take care of your equipment.
If caught rain in camp when you get home, set up the tent to dry before storing. Don't lend your equipment to anyone, remember that not everyone who takes good care of things.
With these tips you will be able to buy a good tent at campingtopgear.com and mainly do it lasts few years to accompany you on your adventures.
Gallery
Two Room Tent Prettier How to Choose the Right Tent for …
Source: privatedetectivebangalore.com
Your Complete Summer Iceland Packing List — a woman afoot
Source: awomanafoot.com
Best Family Camping Tents For A Family Vacation
Source: campingtentlovers.com
Video: Types Of Camping Tents EHow UK, Tent Type
Source: www.active-writing.com
TJM YULARA ROOF TOP TENT
Source: www.tjmperth.com.au
Camping tent
Source: www.flaticon.com
Why go camping?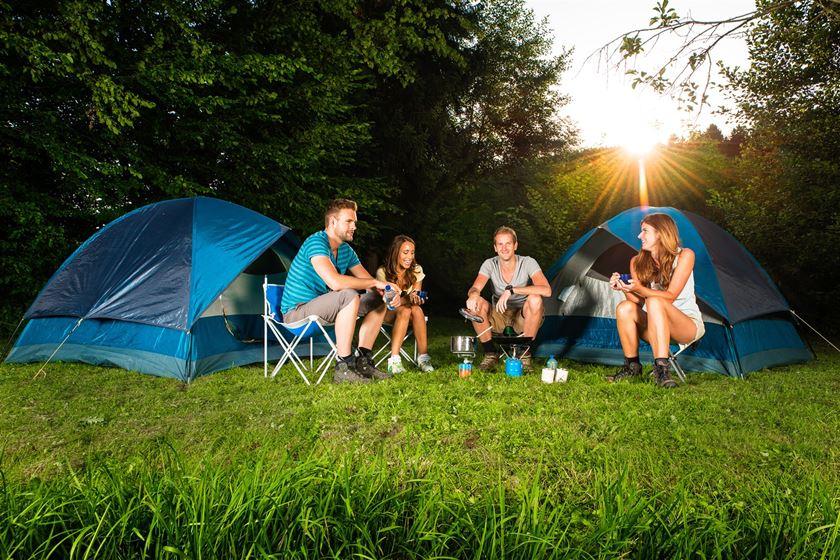 Source: www.campsites.co.uk
What to Pack Check List – Cameron Campers and Cameron Canvas
Source: www.cameroncampers.com.au
ARE YOU SUMMER READY?
Source: www.permanentnaturalmakeup.co.uk
Cockpit Carpet for the VW T4 California Coach
Source: www.california-camping.de
Pine Acres Family Camping Resort – 4 Photos
Source: www.roverpass.com
Quartzsite
Source: livelaughrv.net
The 10 best festival apps
Source: www.telegraph.co.uk
Sougia Village In South Crete
Source: creti.co
Nelson's Family Campground – 3 Photos
Source: www.roverpass.com
6 Fun Rainy Day Activities
Source: www.apartmentguide.com
Hammock Tent
Source: backtrail.co
5 Tips for Camping in the Rain
Source: www.rei.com
Visit the Peruvian Amazon Rainforest with ARCAmazon
Source: conservetheamazon.org
ALDI Summer Specials Catalogue 30
Source: www.catalogueau.com