Everyone is keeping an eye on what's happening in fashion fall/winter 2011.
This article is to show the news that appeared on the catwalks of Fashion Rio. Guys, I liked a lot!
The Auslander brought these models a page-Turner. A sandal with thick straps, buckles and decorative elements that mimic fur. Half leg continues. Sandals with SOCKS? Will that take? I've already spoken on
there site DIGITAL WOMAN about a big question: pantyhose with sandals. Remember?
Even with the Auslander, a boot with many influences of the oxford type shoes, thick laces. I love this mix of white and Brown. Brown's strong point here.
The TNG has brought oxford footwear to woman and man, with a classic style. Men's boots in a more adventurous style for those seeking an alternative style. I love shoes with classic lines. I always find that values men and women. High Brown again.
The Canton always with your cool style! The brand shows that galosh back shy. The gray and the mixture of fluoride sole gives a futuristic air that bootie. Shoes are still on the rise. This one of the Canton has a more sport.
The Fashion Rio brought some notes of what's out there!
Fashion is increasingly diverse to please all tastes.
Those who love shoes, you need to stay on top of the latest releases.
People, let me hear you!
What do you think of these shoes? Liked what?
Comment to me, throw your ideas, join!
Let all what you think in the comments.
Shoes Trends
Footwear reflects much of your personality, in fact did you know that you one of the aspects in which others are set to issue a first impression, are the shoes?
If you want to make the best impression, then know what fashion shoes that are causing a sensation in this 2017. Get to know them and add them to your personal collection today.
Platforms: a "must" in this 2017 fashion shoes
On different runways around the world, one of the common denominators in the collections of the most important designers of fashion shoes are platforms. And in this 2017 are applying them to different types of footwear: sneakers, boots and sandals up to high .
And it is that platforms have the quality to make it look sophisticated to your outfit of the style that is; good platforms look good with a casual outfit or one that is much more formal. In the case of shoes Flexi are present within their more recent releases, you have to have one in your collection!
Perforated leather shoes have very cool!
The hot season is here yet! and one of the parts of the body that suffer most because of this are the feet, already many times don't we air them properly, but just thinking about it one of the styles of shoes that you can include in your wardrobe that are perforated leather.
Fortunately this style of skin being used in different designs, such as the case of the sneakers of which there are those who are moccasin-type (or put) and those that are of aches, both are perfect to have a curfew relaxed in your look. You can combine them with jeans, shorts or a short skirt always will come you super well! If you don't like flat shoes, there are also high heel or platform sandals in perforated leather.
Sandals with straps, look amazing!
Another trend of fashion in 2017 shoes are heel strap, why? the answer is very easy: because they give a highly stylized touch walking feminine, make it look chic and very on trend.
Imagine some Flexi shoes like that you're showing, accompanied by a dress, right which would be very well? One of our suggestions for combining this kind of sandals is that you seek a vivid color in your outfit (red, yellow or green) and use this style shoes in Brown, beige or white, you'll look spectacular!
And for them? Two-tone sole is today!
Also love the men look good, and one way to prove it is through the shoes that they use. This 2017 something that has come to be is to play with the colors of the soles and one of the trends in mens fashion shoes are the soles bicolor as printed much elegance and a touch of originality.
One of the tips so that you notice that different touch on your way to use shoes, is that you combines the color of your socks with different color that brings the sole, will give you much more movement and "break" with the uniformity of your outfit, try it and you will see that everyone will tell you as well that you look. You can also make matching the colour of the agujetas looks very cool!
The perforated are also for them!
In the case of women, the perforated leather is super inn, and you know what? in 2017 mens fashion shoes too! so within your personal collection a couple, urge you since they have great versatility to merge; You can use them with a casual look business and they will do very well to your combination.
But if you also prefer to wear them with jeans or a more relaxed look you sit perfectly. Our suggestion is that you look for ones in Brown so easily do a mixture of colors that you favor; the coffee is going well to almost everything!
You must also have a good pair of sandals
Although the subject show her feet, scary to many gentlemen is a coming trend of comfortable shoes, a good pair of sandals never wrong no one! and is that the plastic you use for bath or beach were used for that for bath or beach, no more! Many of the most important designers of footwear in the world every time bet you more to the male audience also use sandals in their casual attire.
For a hot day, would be super good a pair of sandals with some linen pants or a bermuda type charge. The image that you proyectarás is of someone being in trend and take care of their appearance, dare to do it ¡you'll see that it'll look how! L or better is that the Flexi shoes feature a variety of this type of footwear for all tastes!
Now to get them all right now!
Already have what they say fashion experts so get a review of your personal, Czech collection clearer what that make you miss and get the latest trends in fashion shoes for the 2017.
Gallery
Classic Running Shoes Fashion: Fashion Nike Air Zoom …
Source: www.runningwomenshop.co.uk
Relaxed Fit Skech-Flex Ultimate Reality Women's Training …
Source: www.countyourchickens.co.uk
Fernanda Oliveira II, S.A.
Source: www.facebook.com
JUNKYARD Girls Inspo on Pinterest
Source: www.pinterest.com
PUMA Men's Roma Anniversario Sneaker
Source: www.ebay.com
Relaxed Fit Avillo Slip-On Shoes – Men Skechers
Source: www.countyourchickens.co.uk
Brazilian souvenirs
Source: monipag.com
Nike Flex Run High Performance Running Shoes Jade …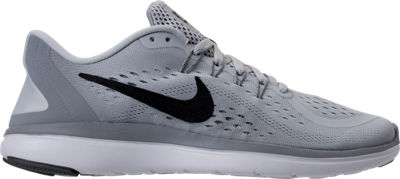 Source: www.styleguru.org
ireland jordan 1 violet teal b271a 28733
Source: www.pugdogdev.com
Japan Micro Bikini Contest
Source: www.pinterest.com
EMPORIO DO COTTON Collection 2013 |
Source: www.worldfashionhub.com
Lucchese® Red Orly Calf Cowboy Boot for Women
Source: indulgy.com
"God save my shoes", il documentario sulla passione delle …
Source: tuttosu.virgilio.it
Women's girls ladies black red gold Spanish bull dance …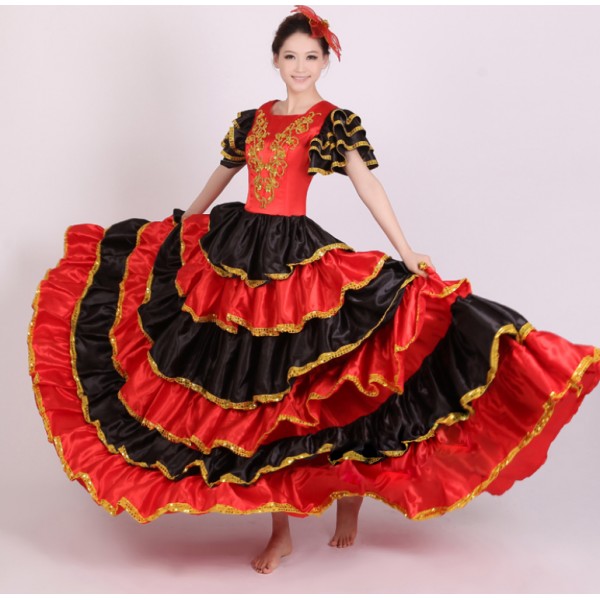 Source: www.aokdress.com
DealDey
Source: www.dealdey.com
save up to 60% Nike Huarache Run Black/Green Glow/Pure …
Source: www.yoozap.co.uk
Richards lança coleção de Primavera'17 — Dudu Gontijo
Source: dudugontijo.com
Richards lança coleção de Primavera'17 — Dudu Gontijo
Source: dudugontijo.com
Espaço Saúde Tirol – Medical Company
Source: www.facebook.com
how to lace air force 1 low white
Source: www.voentour.org