Today a subject that is close to my heart-because it excites me… Let's talk LINGERIE!
No, I'm not the little white cotton panties (yes I know, it also has its sexy side) but rather of French Lingerie! And I'll even go further: I'll explain how to choose your bra! Away from me the idea of take you for idiots, but you have certainly no idea of the complexity of the thing. You think you know your size? Do you dare to say that you have no marks on the skin at the end of the day because of your bra? Only remove it's a relief, a deliverance?
But be reassured the girls, I'll give you all my secrets to finally choose a model that suits you!
Did you know?
Our sweet France "cradle of Corsetry", is the world champion in the world of luxury and high-end regarding women's lingerie: the french market, world number 1, account 50 manufacturers offering over 120 brands. The France is the world leader in this field (Cocorico! ))
According to TheRightBras, in Europe, the French are the first purchasers of lingerie with an average of €94 (€ 138 for the 15/24) per year… Probably because small French know how it is important to feel good in her bra!
Where are we going to buy her lingerie?
The first criterion is generally the price… and here my professionalism screams you: Attention ! It is better to pay the price to expect quality… Indeed, you will keep it longer (if you care), and that you will be in the end cheaper since you won't have to change your Bras every three months. So choose a medium or high range, and even better sign: a French lingerie brand!
And clearly the brands it is not what is missing in our beautiful country: AUBADE, BARBARA, CHANTELLE, PASSIONATA, FOOTPRINT, SHEAF, THE CAT, LEJABY, ANTIFREEZE, CHANTAL THOMASS… and all the others. For a simple adornment (BRA and matching panties) count of €80 (for Passionata or Princess Tam.Tam) up to € 250 (for love or Lise Charmel).
Obviously, each brand has its own style, a lot of matter lighthouses and his best-sellers!
Clearly, for a worthy of the name lingerie, we're heading rather these brands French, available mostly in Orcanta stores or directly in shops different brands or on their websites. For the first time, I recommend you go to shop, where advisors will guide you in this large complex universe…
And once in the shop, we choose what?
First first question: what shape your chest she?
Simply put, here are a few things to know!
You have a chest "hollow": we are talking about a "pear" shape, your breast has a hollow on the top (often as a result of a pregnancy, a breastfeeding, weight loss)
You have a 'normal' chest: it looks more like an Apple and your breast is pointing up
You have a "round" chest: rather a form of melon, your chest is generous and the top of the breast is enough bomb
Second : What size are you?
85B, 110TH, 95 C… It's gibberish is not it? And yet I assure you that it is super simple! The number corresponds to your round back.To measure it, it's simple: stand straight in front of a mirror, then measure the diameter of the ribcage (just under your bust) and make sure that the meter is straight and parallel to the ground!
The letter corresponds as to the depth of your Beanie. Of the (smaller) A to the G… anyway now with surgery we know really when it stops! For this reason also, I advise you to seek the advice of a professional in-store.
Thirdly: different forms of BRA?
In general we choose the form of her bra according to three criteria: the shape of your breast, its size, and the desired effect.
Commonly referred to as push up, dipping it stands by his v-neck and a clasps relatively low. It is always 'shell' and found upholstery pads in cups (these may be removable and their presence normally has no impact on the size of your BRA).
EFFECT: choose this form if you want your chest to be "refocused".
FORM: should instead say breasts 'normal'.
SIZE: of the Cup A to the C Cup (see D or E according to the models and brands)
There are two types of trash: single or foam. The simple basket will be made of tulle or lace while the foam trash will be coquee and sometimes with pads of padding (there also they sometimes removable). It can also be right or semi-fitting (up slightly for more coverage). The trash has a highest clasps and straps more remote on the shoulders for a visually more clear and round neckline.
EFFECT: choose this form if you want that your chest is 'enhanced '.
SHAPE: is suitable for so-called 'normal' breasts, to the "hollow" (she will allow to add the "pulp" on top of the breast), as well as the "round" breasts
SIZE: from B to G Cup (following the makes and models, but you will rarely find A CAP)
The shapely has a more or less thick shell, it is preformed and assure a round breast.
EFFECT: choose this form if you want your breast to be 'invisible '.
SHAPE: is suitable rather for the breasts tell 'normal' and 'round '.
SIZE: from B to G Cup (according to the models and brands… you will rarely find A CAP)
A special "big sizes": broad back for the maintenance and wide straps for the comfort of the heavy breasts. Between her bonnet is high and the coverage is more important. There are some enveloping diving for women wishing to everything even a low-cut v-neck and often avoid the 'closet' effect (lower clasps and less coverage).
EFFECT: choose this form if you want that your chest be 'moved' naturally
FORM: rather fits the "round" breasts
SIZE: Cup E to G cups (depending on the models and brands, you will sometimes find the enveloping from the B-Cup)
Fourth: The colors?
The warm weather arrives, so we'll start wearing more bright clothing. So choose colors powdered for more discretion or natural for invisibility (beige, flesh). Under the white, you can wear colors closer to your complexion skin (pink powder for example) or even red (if so, I assure you!). Or otherwise make the foofy and put a flashy (summer everything is allowed no?).
It is preferable for the seduction of black, red, black and pink or black and Red combos.
Last step: Try on?
Each 'verification' stage is critical and will help you to confirm your size!
First we repositioned the chest in Bra: this is something you need to do on a daily basis! Just slip your hand inside each of your cups and reposition the breast from the outside to the inside of the CAP. This allows you to refocus your chest and good to fill the cups of your bra. If the hat is too small it will 'cut' your breast and you make a bump on top of your Bra (we avoid a bead with his breast girls, you're going to hurt… and it's not pretty!). If the hat is too big you will see a space between the bra and your breast (where you are not maintained properly and is not that great either).
We adjusted the straps: set them so that you can easily slide your index finger between your pants and your shoulders. Both straps must not necessarily be positioned at the same height. Their adjustment adapts to the morphology of the shoulder (more or less falling) and the breasts. So one of the breasts is stronger than the other if so adjust the setting.
The straps may need to be set again after several washes, think about it! If cut you the shoulders is that they are too tight. This also isn't the strap which keeps you but the band back (mistake to avoid : try to compensate for a bad maintenance of your bra by too tight straps!).
Adjust then your clasp in the back. Ideally, for a bra nine and for better support stapling should be the furthest but you need to close your bra at the intermediate level. When your back is well adjusted, you can slide your fingers between your skin and the band. It must be both tense and elastic. If the tape from the back goes back or between the cups of your bra is not good contact with your chest, it is better to take a smaller back size and a larger Cup size.
Look at your between cups and check that it fits well your skin: it should neither be too loose nor cut you the breast. If you feel that it supports too, the CAP is not deep enough or round back is too small. If your clasps comes off it is either round back is too large, or that the CAP is not deep enough.
Check that your frames are neither too small nor too large. They need to 'include' perfectly your chest and not to hurt you: or get back on your chest (round back would be too small) or hinder you armpits (too big back Tower).
Get finally their arms in the air and set back down them. Your bra should stay stable and not move at the level of the CAP, back and Suspenders!
Gallery
Cool Jaw Soft Stretch Face Wrap with 4 Clear Ice Packs
Source: www.dentakit.com
Natalia Satin Thong
Source: www.anyalust.com
Avon Essentials T-Shirt Bra with Lace ~ Choose Your Colour …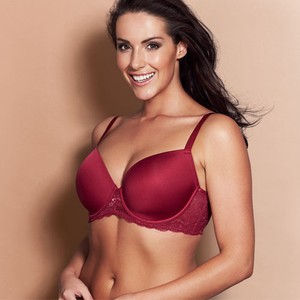 Source: www.ebay.co.uk
How To Choose The Right Bra For Your Outfit
Source: www.cleo.com.sg
Maidenform Wear Your Own Bra Take Inches Off and 50 …
Source: www.bonanza.com
Bra Sheer

Source: www.sheerly-lingerie.com
Kohl's Bra Sale + 20% Off (80 Bras to Choose From) $13.59 …
Source: howldb.com
How to choose spring lingerie colours that will make you …
Source: www.camille.co.uk
First Bras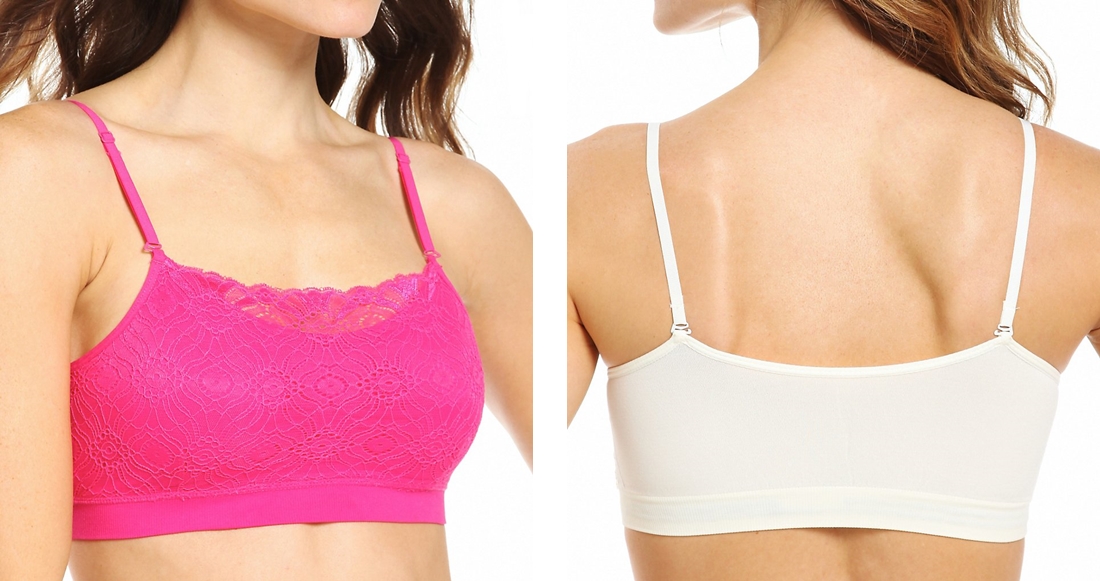 Source: www.love-of-lingerie.com
High Quality Sexy Black/Beige New Reusable Lycra Strapless …
Source: www.dhgate.com
How to choose the perfect wedding bra, Buy Bra Online In India
Source: www.slideshare.net
Choosing the best breastfeeding pump bra for you
Source: www.motherandbaby.co.uk
सही ब्रा का चुनाव कैसे करे ? ब्रा के प्रकार
Source: www.acchibaat.com
Large Size Bra Set Lingerie Gather Adjustable Underwear …
Source: www.bikinicn.com
DIY Projects for You to Make a Pretty Scrunchie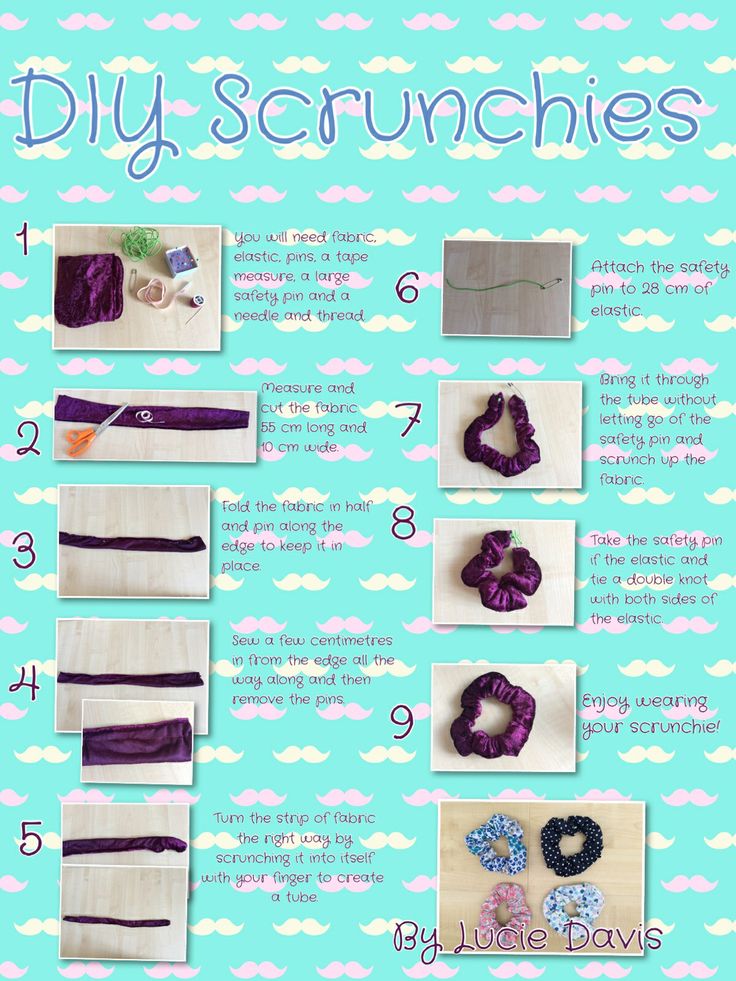 Source: www.prettydesigns.com
How to choose & wear a triangle bra
Source: www.princessetamtam.com
How To Choose The Perfect Sports Bra
Source: faze.ca
How to Choose Nursing Bras? 6 Types of Bras for …
Source: motherhow.com
Warner's Women's Cloud 9 Wire-Free Contour Bra
Source: www.ebay.com
Your Guide to Choosing the First Bra
Source: global.amantelingerie.com